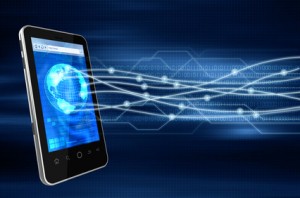 When trading binary options, both new and experienced traders have many choices in terms of how and where they place their trades. Today, with the enormous popularity of trading this type of option, a number of new online binary options websites have been established – each with its own set of features and benefits to offer their traders.
One of the first things that a trader should decide prior to choosing an online trading house is what type of platform they wish to use, as this can make a big difference in how, when, and where they may be able to place their binary options trades – ultimately resulting in ease and convenience of account usage as well as in the profitability of trades.
Types of Trading Platforms
There are two key types of trading platforms that are available to binary options traders. These are browser based and software based. Browser based platforms are those that can be directly accessed via the browser like Internet Explorer or Mozilla Firefox, meaning that wherever a trader has an online connection, he or she is able to view their trading account and even place trades.
Conversely, trading platforms that are software based will require that traders first download the necessary software that will enable them to receive data and analysis, as well as to place their binary options trades.
The Many Benefits of Browser Based Binary Options Trading Platforms
There are a number of benefits for traders who opt to use a browser based trading platform for their binary options transactions. Just some of the advantage can include:
Direct Access to the Market – Online browser based trading platforms can give traders direct access to the market in which they are trading. Here, users are typically able to see bid and offer prices in real time, as well as the volume of contracts that are available.
Analysis in Real Time – Prior to placing trades, users of browser based binary options trading platforms can also view charts and graphs in real time. This can provide a substantial advantage to traders as they can get a real time insight into the price movements of option contracts. In addition, when traders log in to the platform, they can typically stream real time data directly from the market. This avoids the receipt of delayed and out-of-date prices.
Easy Access to the Trader Account and Other Information – Using a browser based platform, traders can also simply log in and trade wherever they are. No downloads are required – all traders need is their username and password.
No Software to Download – One of the biggest advantages that a browser based platform can offer to traders is that there is no software to download. When software is required, traders can oftentimes get caught up in a time-consuming technical process, as well as running the risk of potential issues of incompatibility. In addition, software invariably needs to be updated on a regular basis – also causing additional lost time – and possibly even lost trades. When software issues get too bad, traders will typically become frustrated and leave that platform behind in search of an easier solution.
What, if any, are the advantages of using software to trade binary options?
Trading using software is not necessarily worse than trading directly through a web browser. Whilst the distinct pitfalls are the fact that software requires both additional download time and space as well as the requirement to use the same hardware to make all of the trades it does have several benefits. The most obvious of these is the additional charting capacilities that many software packages contain. As is often noted, web-based binary options trading often lacks the ability to analyse in-depth charts for trading opportunities and traders frequently have to have additional software in order to be able to combine these. The necessity for decent charting software will very much depend on the type of trader that you are and is not, however, always going to be a priority for all traders.
Having looked at most of the large binary options brokers, both providing software and those that are 100% web-based, it is obvious that the arguments in favour of web platforms are more convincing for most traders. In a world where communications and analysis on the move are fundamental to our everyday activities the ability to trade in the same way is no exception. Many web-based platforms are also evolving with mobile technology and offer mobile binary options solutions to those who want to monitor their positions or even enter or exit trades on the move.
All brokers that we have reviewed offer the possibility to trade directly in your browser:
Compare Binary Options brokers here