While many investors thrive on the buying and selling of individual stocks and traditional option contracts, there are a number of advantages to trading with binary options. Although some may feel that trading binary options presents a high amount of investment risk, the nature of these types of financial vehicles actually allows investors to take on a much more controlled amount of risk that lets them easily gauge risk and plan their investments prior to taking a position.
Accessibility for Investors
When trading binary options, investors are able to access a wide range of investment opportunities at much lower prices than if they were to purchase individual shares of stock. This is due in large part to the fact that investors buy the option contract as versus the actual underlying asset.
For example, an investor with $500 available to trade would only be able to purchase 10 shares of individual stock that was priced at $50 per share (not inclusive of broker commissions). However, that same $500 could purchase numerous binary option contracts on that particular company's shares.
Likewise, if a stock that is trading at $50 per share rose to $60 per share, an investor would only profit $100 if they owned 10 shares (10 shares x $10 share price increase = $100 profit). Yet, a binary option contract that is purchased on those same underlying shares has the ability to profit exponentially – giving these vehicles the potential for much higher overall investor returns.
Simplicity of Investment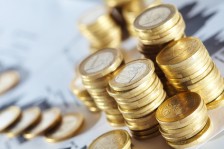 Because the payouts on binary options depend more on the direction of the asset price change and less upon the difference in actual share price, investors do not need to have a great deal of technical or analytical knowledge in order to begin trading in the binary option arena. Therefore, this can open up the playing field to a much larger number of investors as well.
Whilst this simplicity strips some of the more complex elements of trading down to a simple decision of higher or lower, it adds a new element to trading which it the concept of an expiry time. Binary options traders therefore simply have to choose between whether price will go up or down and to also estimate when the most effective expiry time will be for this. Whilst many consider this perhaps the most difficult part of binary options trading, the fact that neither a stop-loss or take-profit level is required easily counterbalances this additional decision.
Convenience
Many investors in stocks and other securities are bound by specific hours in which markets are open in order to place their trades. Yet, because binary options trade on numerous markets, investors can trade at nearly all hours of the day or night, including weekends. An added convenience includes the ability for investors to trade from their own home computer.
Because binary options traders are not limited to just one market, these financial vehicles also offer a great deal of flexibility with regard to underlying assets that are chosen. For example, traders can choose to trade a wide variety of commodities and indices, as well as the Forex. Moany binary option traders have asset lists of nearly 100 different markets and therfore offer ample trading opportnitities for all traders. Furthermore, unlike traditional forms of trading, with forex or stocks for example, all of these markets are available for a single platform. The web-based binary options platforms offered by almost all brokers are ideal for those traders who like to move between markets and indices looking for profitable opportunities.
Transparency
Unlike with most other types of investments, those who trade binary options know going in just how much they can make or lose. Binary options are one of the few investments where the precise value of profit and potential loss is already known prior to even placing the trade. Binary options operate without the need for either a stop loss or take profit level and therefore also without the possibility for the losses or gains to be adjusted once the trade is executed. This not only makes them great investments for those who want to maintain their risk under absolute control without even the chance of any price slippage when trying to exit a trade.
Ability to Profit
Investors who trade in binary options may also have a greater ability to profit than those who trade individual stock shares. This is because the profit on binary options is not directly tied to the exact price change in a company's shares of stock. Rather, an investor is able to make a profit with binary options simply via the direction of the price change in the underlying asset – again allowing even those with limited investment experience the potential to make nice gains.
The Bottom Line
While many investors heed the "buy and hold" stock trading methods, those who trade in the binary options market can receive the instant gratification of quick profits – in some cases only 60 seconds – allowing them to quickly reinvest their funds in additional binary option investment opportunities.
In addition, because many of the online binary option trading platforms offer detailed educational materials directly on their websites, investors can turn their binary option learning experience into a profitable investment opportunity.