In order to trade with a Binary Options broker for real money of course a deposit is required. However, withdrawing funds must also be considered. All traders want to earn money. And sooner or later a successful trader wants to withdraw his winnings. One of the defining aspects of the quality of an online binary options broker is the speed at which they can execute a withdrawal order and it has also become one of the most obvious factors in choosing a broker.
Beginners to options trading do not always understand how deposits and withdrawals work. This is why we show you here the most important points regarding the transfer of funds to and from a Binary Options broker.
1. Payment Method

Besides credit cards and bank transfer, there are hundreds of other payment methods available. These all have their advantages and disadvantages. Especially in vogue are the so-called eWallets, ie virtual wallets that are linked to a credit card or bank account. The most popular among these are PayPal, Skrill (Moneybookers) and Neteller. These eWallets can be used to quickly and easily make transfer funds and are offered often as banking options from Binary Options brokers.
Such eWallet payment methods are recommended especially for Binary Options traders  because money can quickly be deposited and withdrawn. While it can take a few days to deposit money by bank transfer, with an eWallet this happens almost instantly. One of the things to be mindful of, however, is the possibility that the ewallet will not be accessible in your country. One of the difficulties of having 100% web-based brokers are that they are still subject to legal jurisdictions and some will not ba available in certain countries. Whilst this is a problem being slowly resolved, for some of the most convenient online payment systems such as Paypal this can be a significant obstacle so it is worth checking the availability of these before you decide to register with a particular broker.
When choosing a method for his deposits, one has also the check in advance how he can make a withdrawal. Usually withdrawals at Binary Options brokers have to be made using the same method that was also used for the deposit. The main reason for this is the security aspect. Even if someone would hack a password and gain access to the trading account, he cannot withdraw that money to his own bank account.
2. Personal Data and Proof of Identity
Safety of the funds must have the highest priority at brokers. A broker has to prevent all forms of money laundering or fraud in general. Make sure that when you sign up at a broker that you use your real name and that also the other data like your birth date is correct before clicking on the "open account" button. With inaccurate data you might run the risk of getting problems, at the latest when you want to withdraw your winnings. Additionally, online payment providers such as Paypal have fiary stringent systems in place for you to verify your identity before being able to transfer money in either direction. Again, if your registration information is incoherent with this it may be difficult for you to make to transaction without providing further evidence of identity.
Also make sure to have up-to-date copies of the required documents. When opening an account, or at the latest when you want to withdraw money, the broker will request a proof of identity from you. These documents can be uploaded electronically. But obviously the name on the passport or identity card must be the same as the name you entered when signing up. In addition to this, brokers usually request a proof of your address. For this reason, you will also have to upload a scan or a picture of a recent utility bill. The address there must also match the address you entered when signing up.
3. Bonus Offers and Cashing Out Problems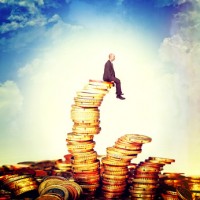 It happens again and again: You registered at a Binary Options broker and claimed a bonus on your first deposit. You are trading successfully for a while. Now it's time to reward yourself and to cash out your winnings. Or you might not be satisfied with the platform or with the support and want to withdraw your remaining balance. What can happen now is that the broker refuses to proceed with your cash out because you previously received a bonus. Often, brokers require you to make a certain turnover of the bonus amount before you can withdraw your money. So make sure to read and understand the bonus requirements before you deposit money.
A bonus is interesting because it increases your winnings. But be aware that cashing out might become difficult as long as you haven't cleared the bonus. And don't start making more risky trades just to clear your bonus faster.
4. Fees for Deposits and Withdrawals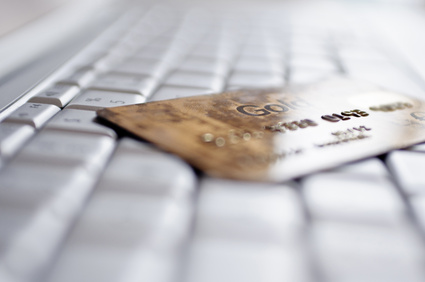 Financial transactions cost money. The payment provider wants to earn money with every transfer. And the broker might want you to trade more and therefore introduce high fees or a minimum withdrawal amount.
When depositing funds brokers usually pay the fees. When withdrawing funds, they want you to pay the transaction fees. This might range from 1-2% (for eWallets like Skrill) up to fixed fees (for example 30$ for a wire transfer).
But not all Binary Options brokers act like this. Many of our recommended brokers allow you to withdraw money at least once a month at no cost, with costs of about 30$ for additional cash outs in the same month. If it happens that you are left with just 100$ on your account you should think twice about whether to pay these fees or to just wait until the next month begins.