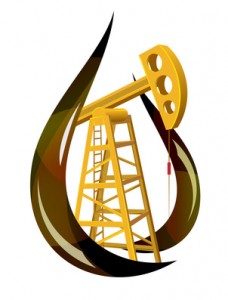 While the worldwide volatility of the markets has led many investors out of stocks and into "safer" commodity investments, the popularity of this market could pose a large amount of risk to those who invest in commodities in the traditional way. Those who trade commodities in the binary options market, however, may have a number of advantages over those who invest in such assets in the traditional manner. One key benefit is the ease in which commodities can be traded in this market. Another comes in the form of potentially substantial cost savings, as well as a capped amount of risk that is undertaken.
What are commodities and why are they good to trade?
Commodities used to be reserved for large banks and institutions who made equally large investments in stockpiles of oil, pork bellies and wheat. The commodities markets were, for many, something that futures traders and those with access to a floor brokers and a large amount of cash were exclusively involved. With the arrival of the internet and web-based brokers, many traders are now able to be involved in these markets, especailly as they are now a favourite of derivative trading. This is why commodities have become such a popular investment for binary options traders. Not only do they support both fundamental and technical trading techniques, but they are often highly reliable markets and can be traded effectively on long and short-term timeframes.
Commodity trading with binary options can involve a number of different techniques. Many binary options brokers offer range and touch trading alongside regular binary options. These add another dimension to commodity trading, which are often considered strong trending markets and can therefore provide interesting opportunities for touch and range trading. These forms of binary options are considered some of the most profitable commodity investments available, with profits of up to 500% for successful trades and can also be traded at weekedns making them even more attractive.
The Benefits of Trading Commodities with Binary Options
In today's volatile economic climate that spans the globe, commodities have become a very popular way for traders to make a profit. Due to the fear of potential inflation, many investors and consumers alike have led a flight to safety with their money.While placing investment funds into the traditional commodities takes a great deal of capital and market knowledge, doing so via the binary options market has opened the door to many new and less experienced traders.
When trading commodities via the binary options arena, this relatively large market is actually "pared down" to various contracts that offer specific commodities as the underlying asset. Due to the fact that certain peripheral assets are often removed, the trading of commodities through binary options is much more simplistic for traders than it is when they are trading in the commodities market directly.
In addition to its more simplistic nature, the ability to trade commodities with binary options has also allowed those without a substantial amount of investment funds to participate in this market. For example, with the skyrocketing price of gold and other metals, those who invest directly in such commodities are typically required to have a great deal of investable funds. Conversely, rather than leveraging their accounts to purchase such metals, traders can opt to take advantage of these commodities by trading binary options instead of the actual assets.
Some of the most important commodities that are traded by those in the binary options market include:
Gold
Silver
Platinum
Oil
Coffee
Corn
Wheat
Considerations when Trading Commodities in the Binary Options Market
It is important to note that when trading commodities, the binary option contracts are always set for a specific amount of money. Therefore, the actual value of the underlying asset is not as important as making the correct determination as to whether the contract will expire in- or out-of-the-money.
In addition, because the maximum potential profit and/or loss is already known by a binary options trader prior to making a trade, the risk in trading commodities in this market is substantially lower than if the trader were to invest directly into such assets.
In the case of binary options trading, the worry of market volatility is taken out of the transaction, allowing the trader to focus entirely on whether the underlying asset will be trading at above or below the strike price of the option at the time of the options expiry.
A great choice for traders who want to trade commodities like gold or oil is IQ Opton:
Trade commodities at IQ Option now!
RISK WARNING: YOUR CAPITAL MIGHT BE AT RISK